New to the department!
Moritz Dörstelmann will assume the newly created W1 tenure-track professorship in Digital Design and Fabrication as of April 1, 2021.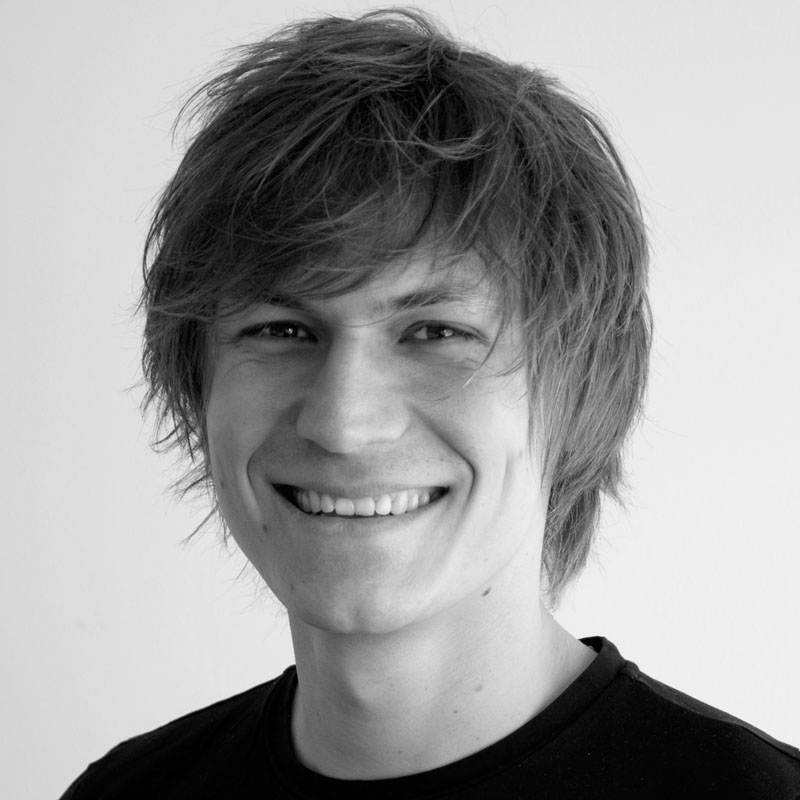 Moritz Dörstelmann is a registered architect. He studied at RWTH Aachen University and the University of Applied Arts in Vienna, where he graduated with distinction in the master class of Zaha Hadid and Patrik Schumacher.
From 2011 to 2017, as a research associate at the Institute for Computer-Based Design and Construction (ICD) at the University of Stuttgart, he developed digital design and fabrication methods using full-scale research buildings at the interface of research and teaching.
From 2017 onwards, he continued researching digital building technologies on a 1:1 scale as a visiting professor for "Emerging Technologies" at the TU Munich.
In addition to internationally visible research buildings, his academic work is reflected in scientific publications, conference papers, awards, and international lecturing and teaching activities.
With the foundation of FibR GmbH, Moritz Dörstelmann has been enabling the technology transfer of his research results into building practice since 2017. With its robotic production systems and computer-based design tools, FibR GmbH realizes novel fiber composite lightweight structures for load-bearing structures, facades and interior fittings. The interdisciplinary team sees itself as digital master builders and covers all project phases from planning, development and certification to the robotic production and assembly of innovative lightweight structures with continuous digital and vertically integrated building processes.
Moritz Dörstelmann's academic and practical work demonstrates how digital design and manufacturing strategies can be used to explore a novel architectural design and construction repertoire and enable socially relevant solutions to reduce resource consumption in construction.
Teaching and research concept
The Chair of Digital Design and Fabrication at KIT researches computer-based design methods and digital fabrication processes for novel concepts for the circular economy in the building industry. At the interface of research and teaching, circular digital building processes as well as innovative material and construction systems are prototypically developed on a 1:1 scale and tested in an application-oriented manner. All aspects of construction from architectural design, component production, assembly, reuse and reconfiguration, as well as deconstruction and recycling, to the traceability of the raw materials used, are taken into account in an integral end-to-end digital process.
Project list
As a research assistant at the University of Stuttgart:
ICD/ITKE Research Pavilion 2013-14
Exhibition stand of the State Agency for Lightweight Construction Baden-Württemberg
ICD/ITKE Research Pavilion 2014-15
Exhibition booth of the University of Stuttgart
Elytra Filament Pavilion, Victoria and Albert Museum, London 2016
As a visiting professor for "Emerging Technologies" at the TU Munich:
Micro Climate Canopy, Frankfurt 2018
As managing partner of FibR GmbH:
BUGA Fiber Pavilion, Federal Garden Show Heilbronn, 2019
Daimler Star Arena, Sindelfingen 2020
Web links