Wood Study Workshop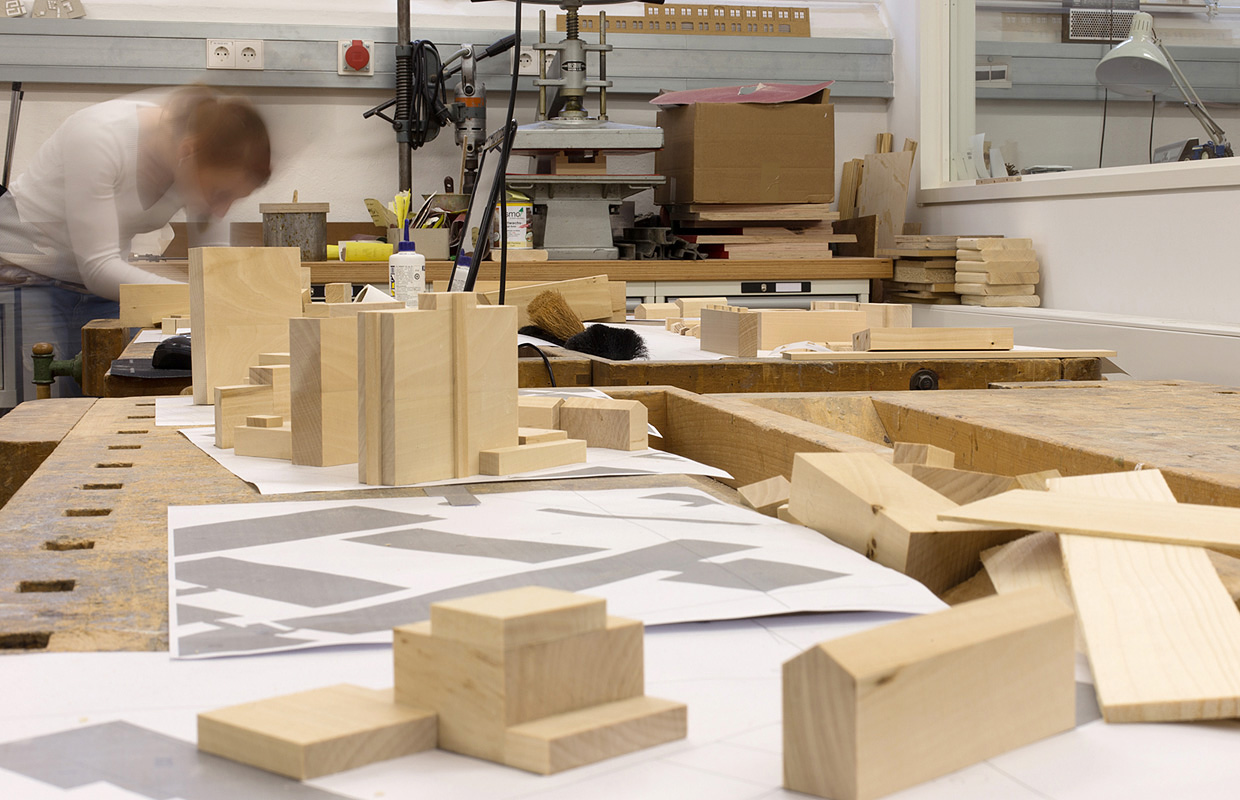 The wood study workshop is an open workshop for all students of the Department of Architecture.
Architectural model making with wood and other wood materials on a scale of 1:10,000 up to a scale of 1:10 is supervised. In addition, students are supported in furniture and object construction or room installations on a scale of 1:1 as well as in designs in the field of architecture and furniture or formwork construction in the concrete seminar.
In the wood workshop, the connection between design, materiality and detailed design is taught. In the intensive examination of the model, students are given a methodology that is highly relevant for the design.

Workshop introductions are offered by arrangement in order to learn the usual handling of the available machines within the framework of the safety regulations (BG). The "usual" model building tricks are also presented here.
Workshop courses are offered during the lecture-free period. There is the possibility for students to design and build seating furniture on a scale of 1:1.

In the equipment rental, model building circular saws and disc sanders are offered for a fee with the corresponding vacuum cleaner. Furthermore, various hand tools for woodworking can be borrowed.
Supervision times:
Contact
Department of Architecture
Wood Study Workshop
Building 20.40
Room -149 (basement)
Englerstr. 7
76131 Karlsruhe
Workshop licence
Video tutorials
Equipment rental