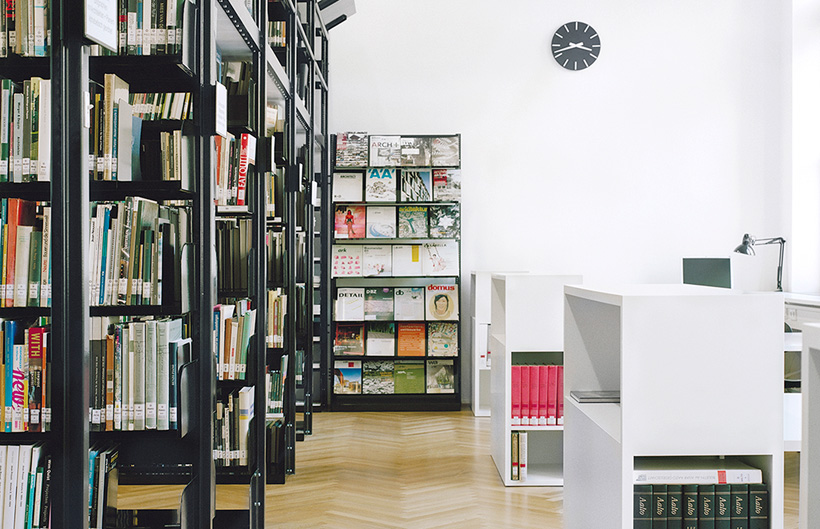 Subject library Archi­tecture
The library of the KIT Faculty of Architecture has about 22,000 volumes, including about 3,700 journal volumes.
Material library
The material library has an extensive collection of material samples.
Learn more …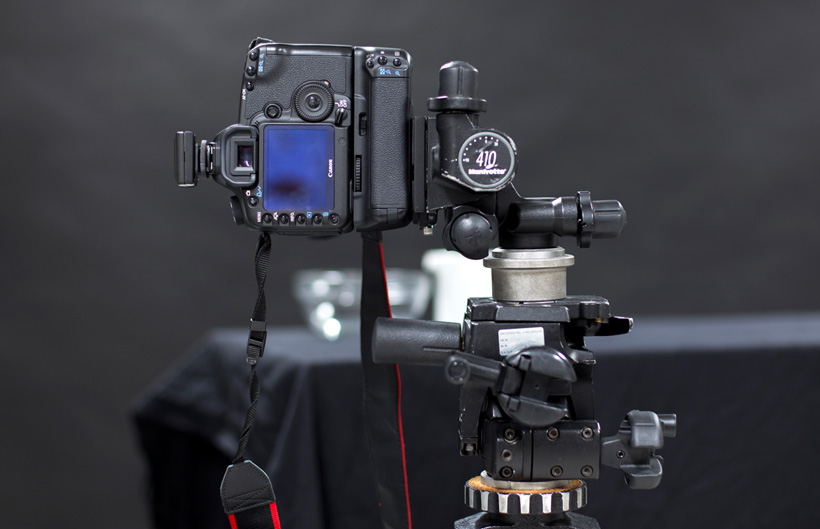 Study workshop Photo­graphy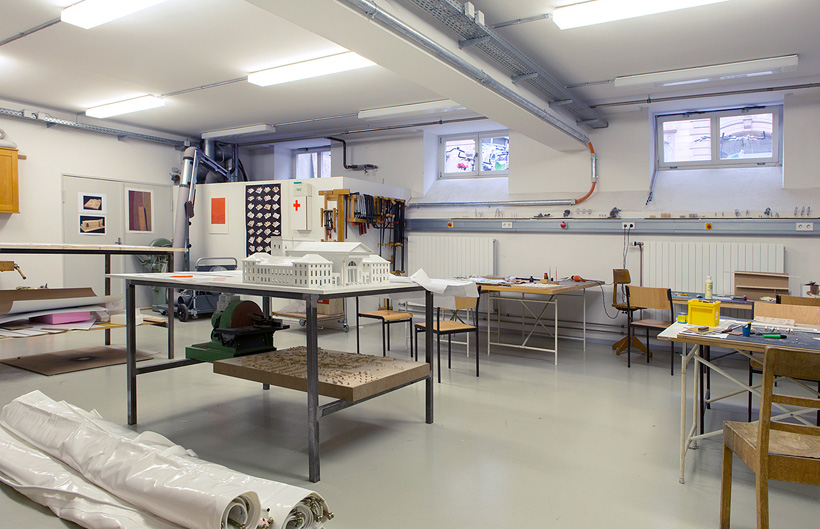 Study workshop Modell-Making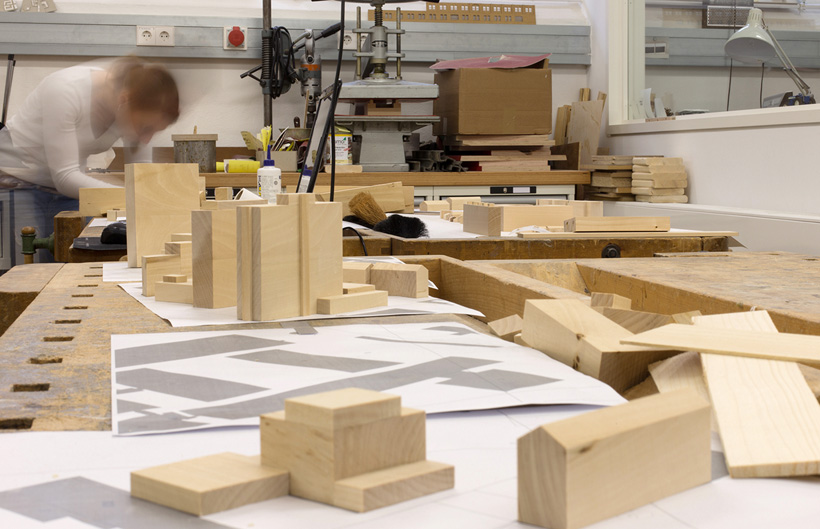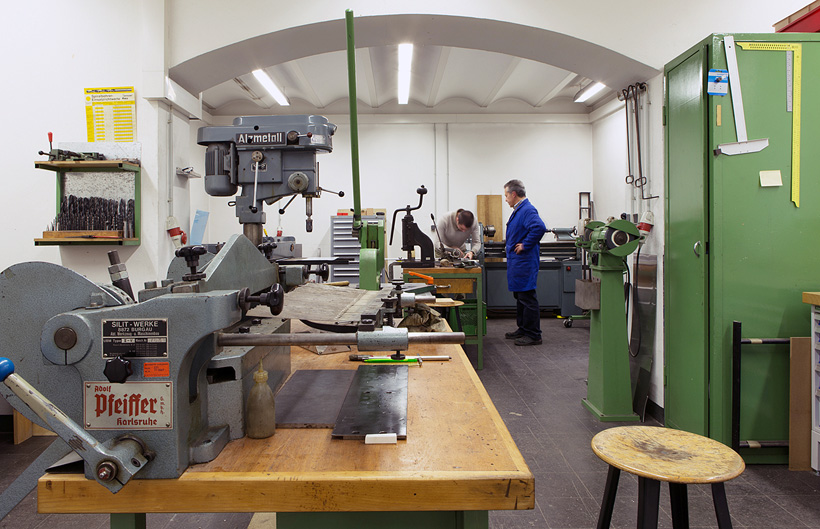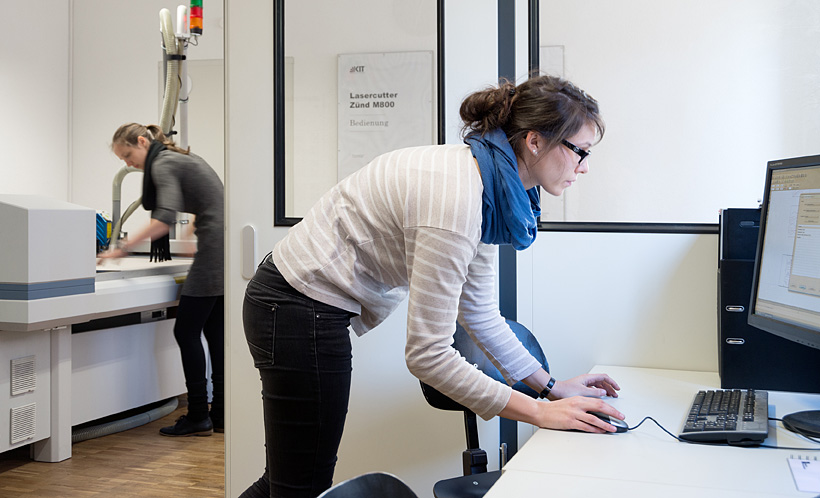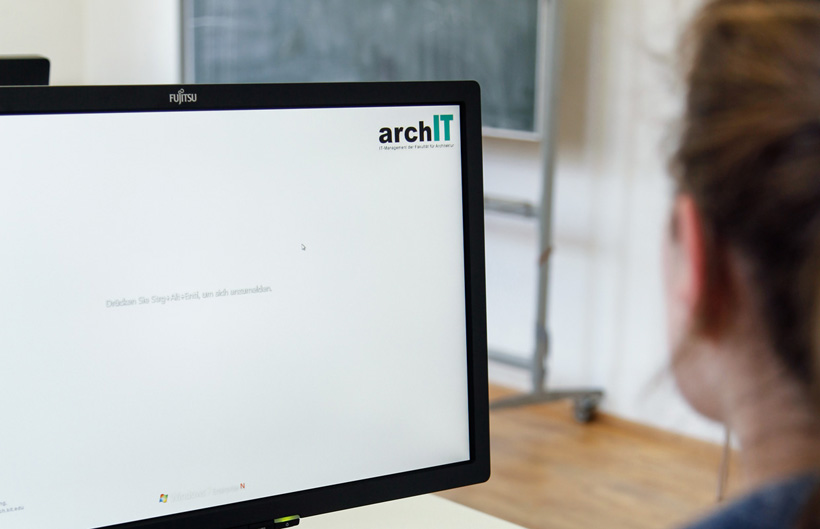 IT management
archIT is responsible for the support of the IT facilities of the faculty such as computer pools.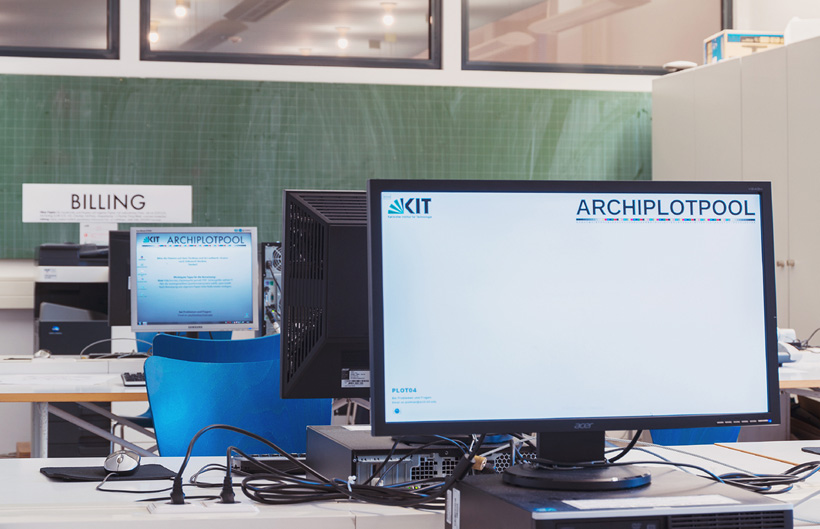 Plotpool
Large format prints and scans can be made around the clock at the faculty plot pool.
Learn more …