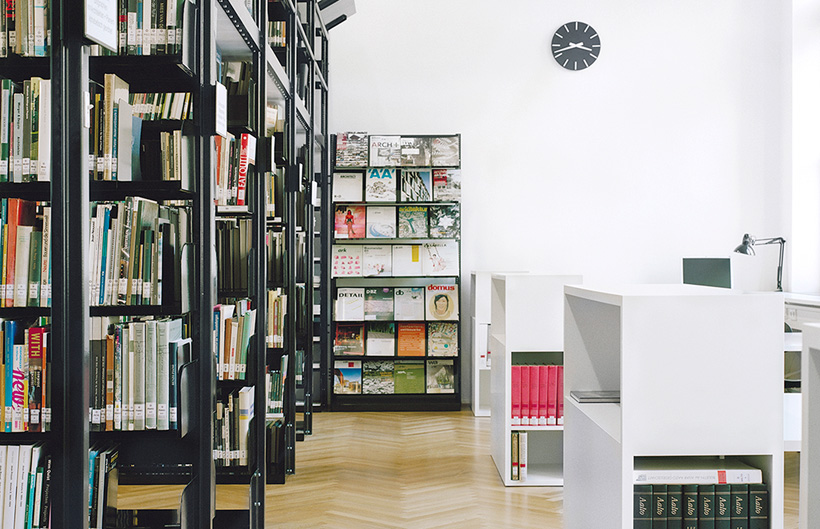 Subject Library Archi­tecture
The library of the KIT Department of Architecture has about 22,000 volumes, including about 3,700 journal volumes.

Learn more …
Material Library
The material library has an extensive collection of material samples.
Learn more …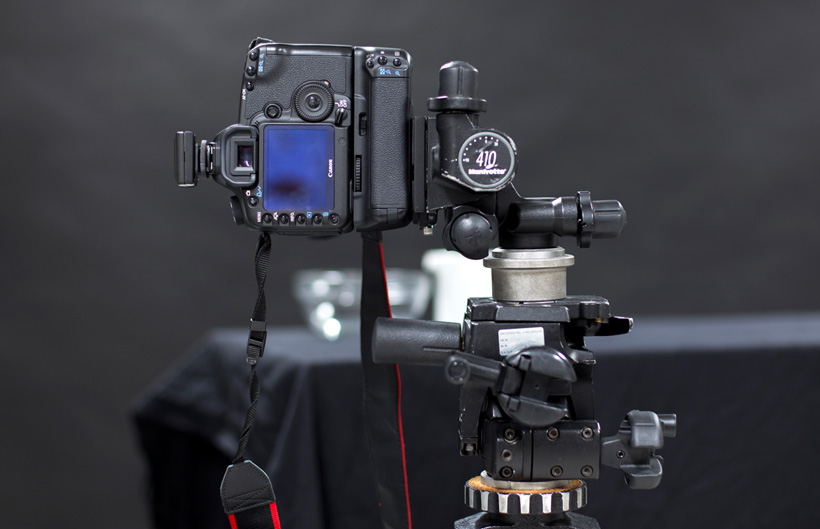 Photo­graphy Study Workshop
The Central Photo Workshop is primarily an open workshop for the institutes and students of the Department of Architecture.

Learn more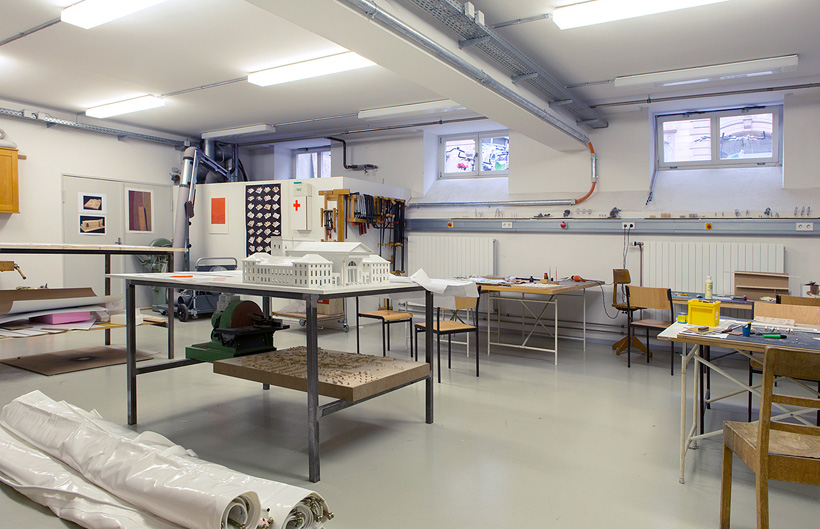 Model Making Study Workshop
The model is an important design tool and helps to grasp and understand space and also to design space.
Learn more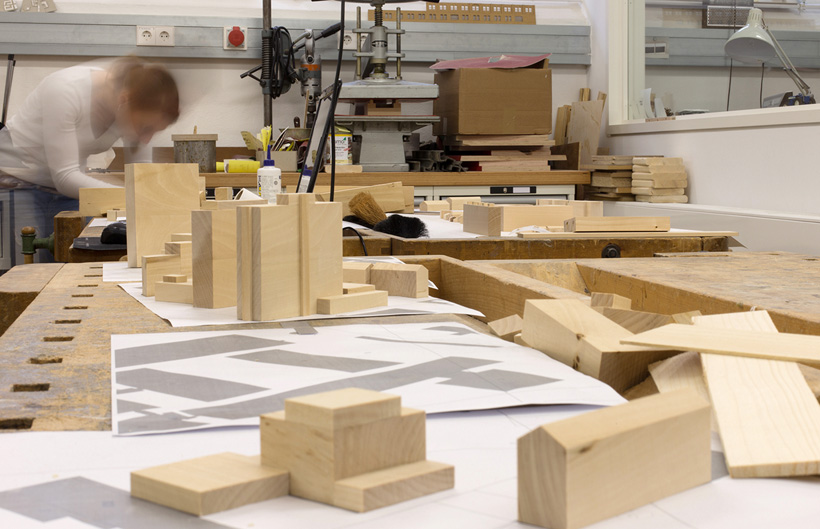 Wood Study Workshop
In the wood workshop, the connection between design, materiality and detailed design is taught.
Learn more …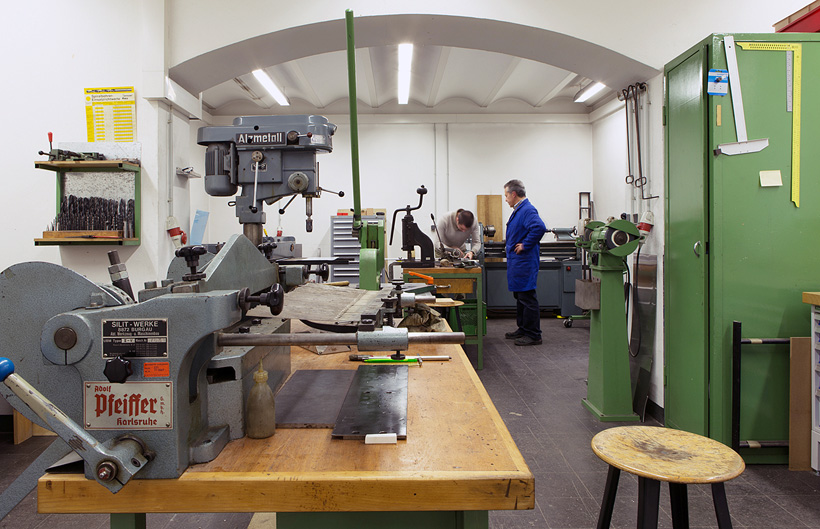 Metal Study Workshop
In addition to the classical metal processing, computer-aided production of models is also possible here.
Learn more …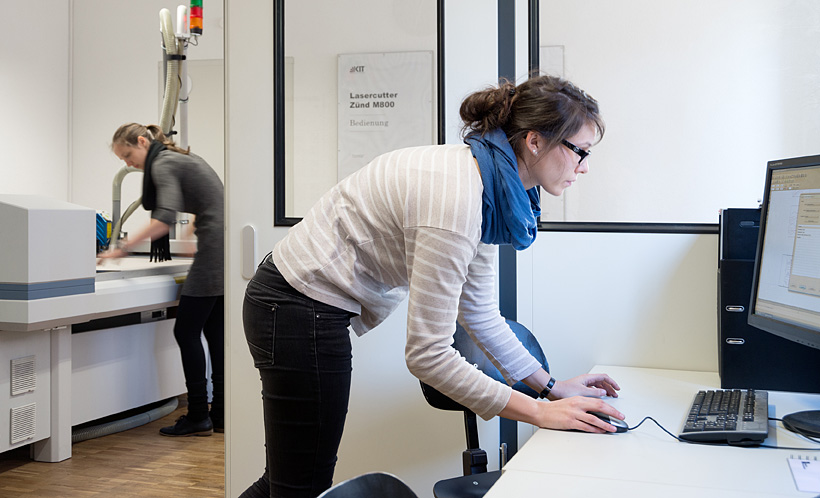 Digital Study Workshop
The digital workshop offers know-how and equipment for digital model making such as laser cutters and 3D printers.
Learn more …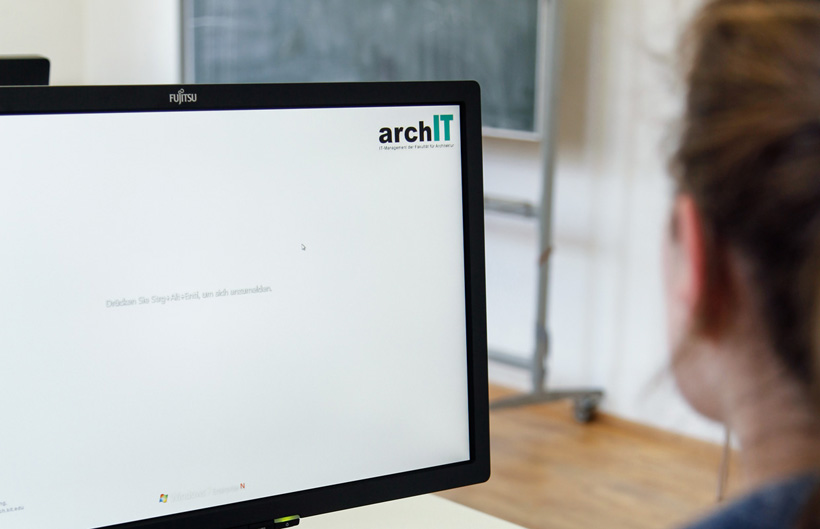 IT Management
archIT is responsible for the support of the IT facilities of the department such as computer pools.

Learn more …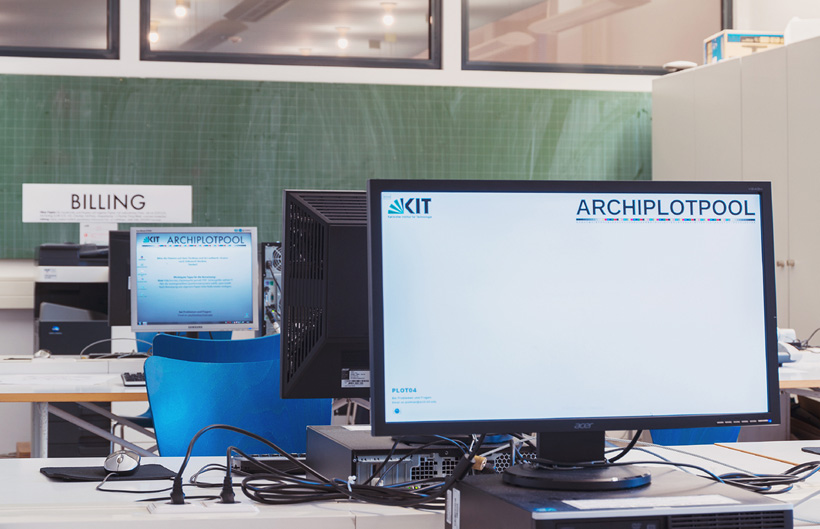 Plotpool
Large format prints and scans can be made around the clock at the department plot pool.

Learn more …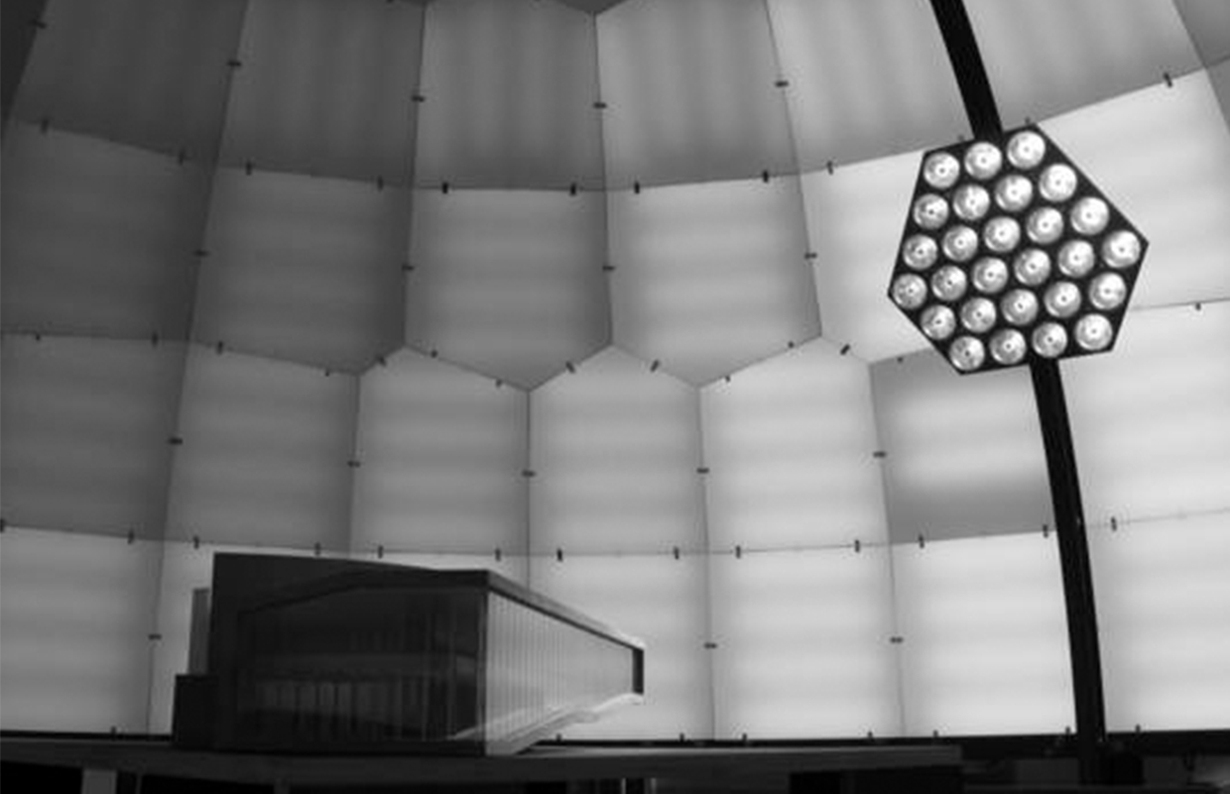 Artificial Sky
The Artificial Sky a simulation tool for daylight in architectural models. Different sky conditions can be realistically simulated for any location and time.
Learn more …