Céline Baumann
Visiting Professorship of the Wüstenrot Foundation in the winter semester 2021/22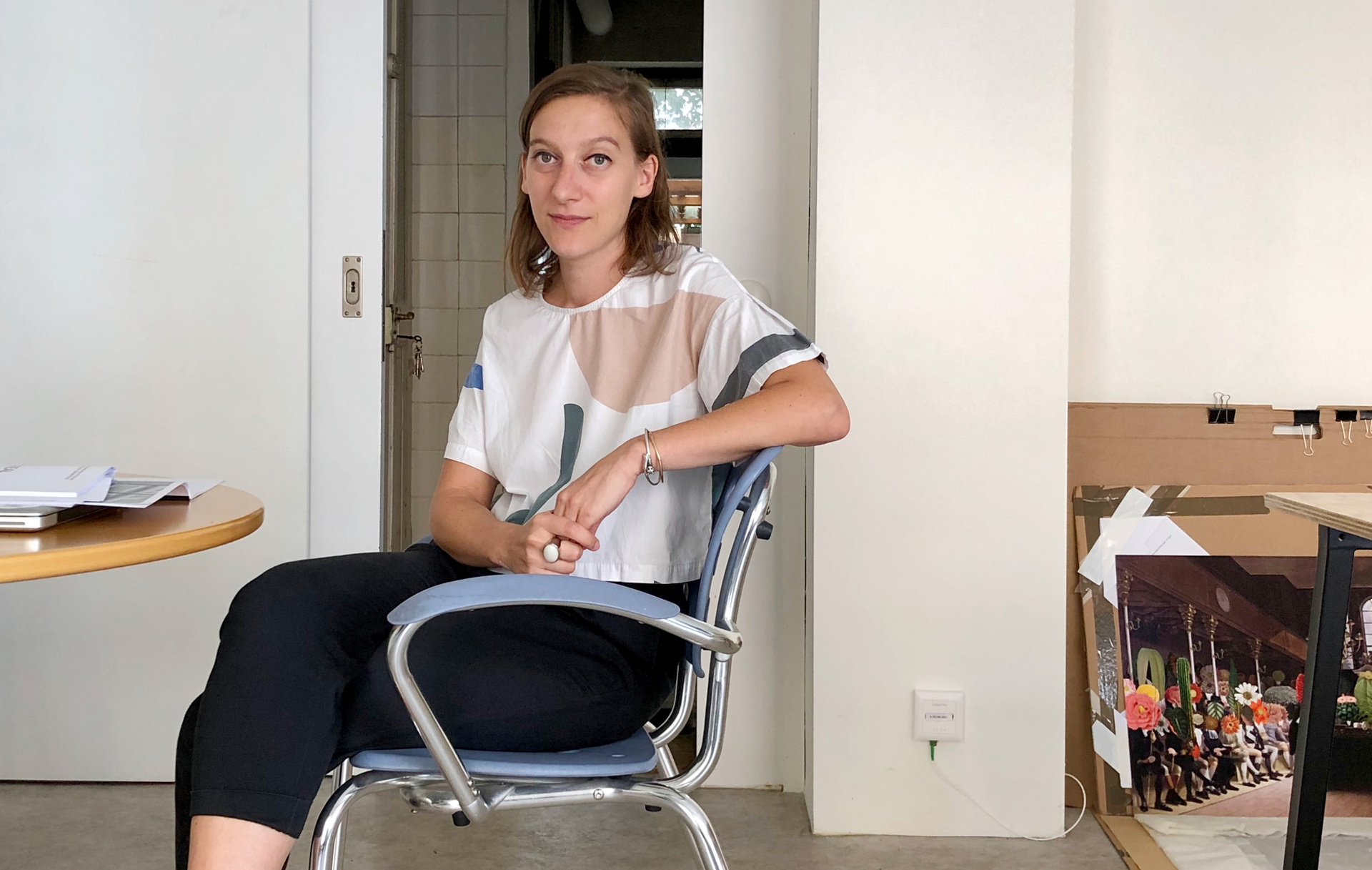 Céline Baumann (Lille, 1984) is a French landscape architect based in Basel. Her eponymous studio is active in the fields of urbanism, landscape architecture and exhibition design. Her aim is to create living open spaces through intersecting points of view, characterized by an alternating ecology of man and nature. This activity is extended by her research interest, which allows her to explore the collective value of nature and its impact on the individual.
Céline Baumann studied at the Ecole nationale Superieure Olivier de Serres in Paris and the Ecole du Paysage de Versailles, where she graduated in 2010 with the Diplôme de Paysagiste DPLG. She subsequently worked at atelier le balto, Berlin, Inside-Outside Petra Blaisse / Amsterdam, Topotek 1 / Berlin and Fontana / Basel, among others. In 2019 she founded Studio Céline Baumann in Basel.
She gained teaching experience as a guest critic at ETH Zurich, HafenCity University Hamburg, HSLU Lucerne and Karlsruhe Institute of Technology, among others.
She lectures regularly in an international context and was a fellow at the Akademie Schloss Solitude, Stuttgart in 2020. Her work has been exhibited at the Kunstmuseum Liechenstein, the Swiss Architecture Museum, Basel and the Royal Academy of Arts, London, among others.
Céline Baumann is one of four guest professors of the Wüstenrot Foundation who, from winter semester 2021/22 to summer semester 2023, will complement the teaching of the Master's programme in Architecture for one semester at a time by making relevant and responsible contributions to the major social challenges facing building in the present and the future.
They will address questions of climate change and its ecological as well as socio-economic consequences for the built environment, the energy turnaround with regard to the renovation of existing buildings and building culture, the scarcity of resources and the circular economy, digitalisation as well as its opportunities for new building production, but also questions of rapid global urbanisation, the advancing demographic - and employment-related change and its effects on the planning of new living environments and spaces.