Colored wooden facades in urban context
Research work of the Chair of Design and Building Construction at KIT in Karlsruhe Commissioned by bauwerk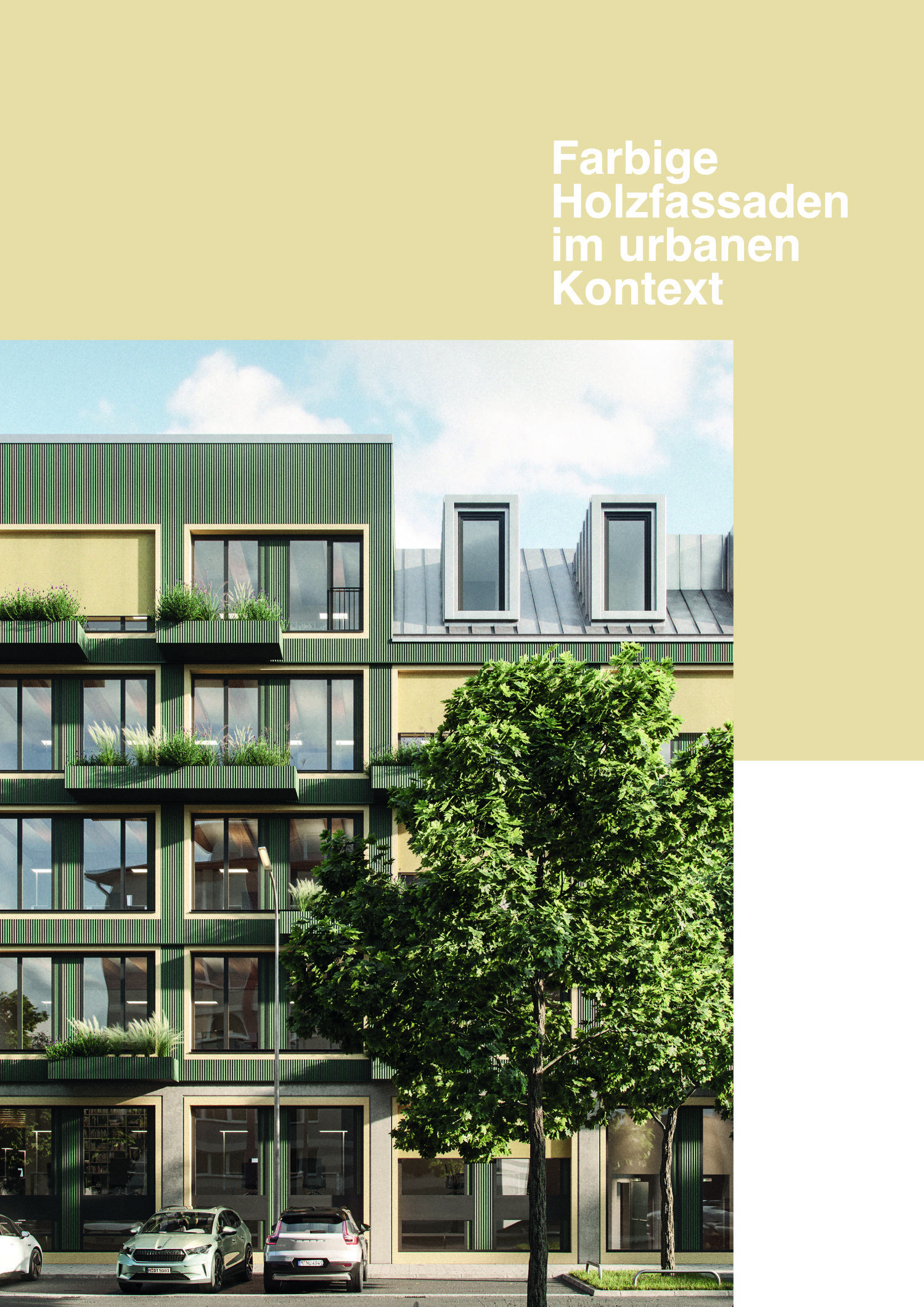 Editing:
Professor Ludwig Wappner
Dr. Falk Schneemann
Peter Hoffmann
For years, building with wood has been experiencing a new upswing and special attention in the context of building culture. This is due in no small part to the current intensive discourse on the contribution of the construction industry to climate change and its consequences. In addition to the sustainable use of wood-based materials in urban construction, the issue of color is once again playing an increasingly important role. Color can facilitate the acceptance and contextual integration of wooden buildings in established urban neighborhoods - this is the thesis of this research project focusing on color in wooden facades in an urban context.
An exemplary large-scale inner-city building project by the innovative Munich-based project developer bauwerk for residential and commercial uses alike is currently under construction in a Wilhelminian and post-war neighborhood in Munich-Neuhausen. With its architectural concept and design intentions in the form of a timber hybrid building, the project by the architectural firm allmannwappner offers a perfect starting point for this specifically scientific study. It was carried out on behalf of bauwerk at the Chair of Design and Building Construction at the Karlsruhe Institute of Technology (KIT) and professionally handled by KIT Campus Transfer GmbH KCT and the Förderverein für Innovation am KIT e.V..
In addition to historical, design, structural and other technical and architectural aspects, the work also investigates the manifold effects of "color in buildings" on people's experience and behavior. Through the material wood and the color image, the building communicates a range of building-cultural information, such as regionality, climate, prosperity, progress, education and craft traditions.
This knowledge and the push for building with wood in the city together form the breeding ground for a successful renaissance and future of a reawakened colored wood building in the European city. The research work contributes to enriching this reactivated tradition in terms of technical, content-related and sensual aspects and thus to successfully advancing it also from the point of view of sustainable and future-oriented construction.