Faculty Events
Propose an Event
Please enter the desired event data. The calendar owner will be advised via email of your suggestion. There is no automatic inclusion in the calendar, it has to be done by the owner specifically.
Please fill in the fields as detailed as possible to avoid too many questions.
Use the following fields for further comments. Enter your email address or telephone, so we can contact you.
* Required field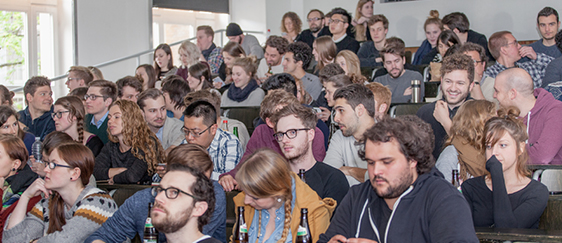 Veranstaltungen an der Fakultät
Is quo de ommolor epuditae lab ipsae. Apelestis nonseni repelis rem aut eumendiae est, num dolut venis quatemp ersperit iur modi ilit eaquibu sciament volupta quatur.
Mehr erfahren

News-Archiv
Aktueller Hinweis
Am KIT finden bis vorerst 20. April 2020 keine Veranstaltungen statt. Da eine Verlängerung dieser Frist möglich ist, sind die in unserem Veranstaltungskalender aufgeführten Veranstaltungen und Termine nur unter Vorbehalt. Absagen und Terminänderungen von Fakultätsveranstaltungen aktualisieren wir regelmäßig. Bei externen Veranstaltungen kontaktieren ggf. den Veranstalter.
Stand: 18.03.2020