Artificial Sky
Artificial Sky is a simulation tool for daylight in architectural models. It consists of two components: The movable Artificial Sun made of halogen spotlights simulates direct sunlight, the Celestial Hemisphere made of 145 separately dimmable segments with fluorescent lamps and diffuser can represent any luminance distribution of the sky. In this way, different sky conditions (sunny, cloudy, overcast, etc.) can be realistically simulated for any place in the world and at any time.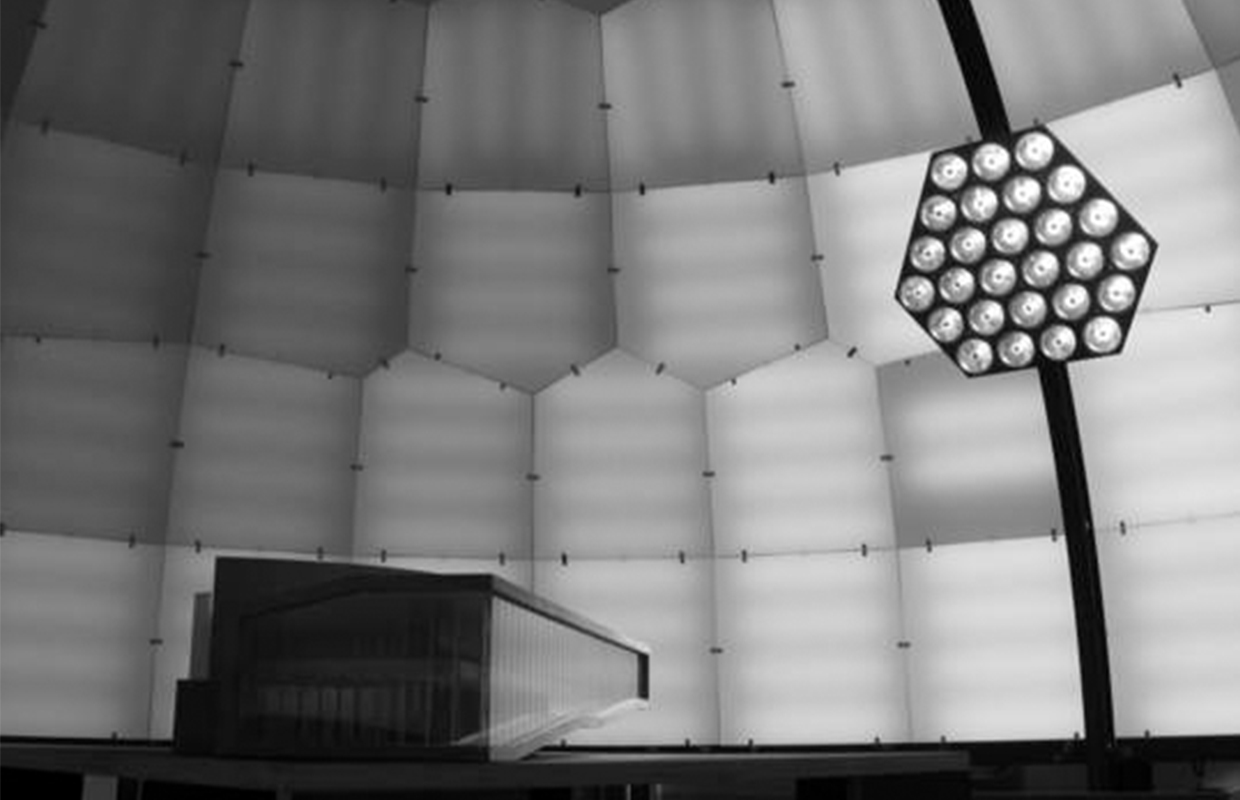 The following applications are possible, among others:
- Shading / tanning studies
- Daylight quotient measurements
- Illuminance measurements
- Luminance measurements
- Facade studies (sun protection, light control etc.)
- Solar gain studies
- Interior visualisation for real lighting situations
The necessary measuring equipment (illuminance meters, luminance cameras, etc.) is available at the fbta.
The artificial sky is used in the teaching of the architecture department and is available to external users (e.g. planning offices) as a service.

If you have any questions or if you would like to use the Artificial Sky, please contact us.